---
All the Shadows
of the Rainbow
You think you know what was happening in America in the 1960s…
But you're wrong.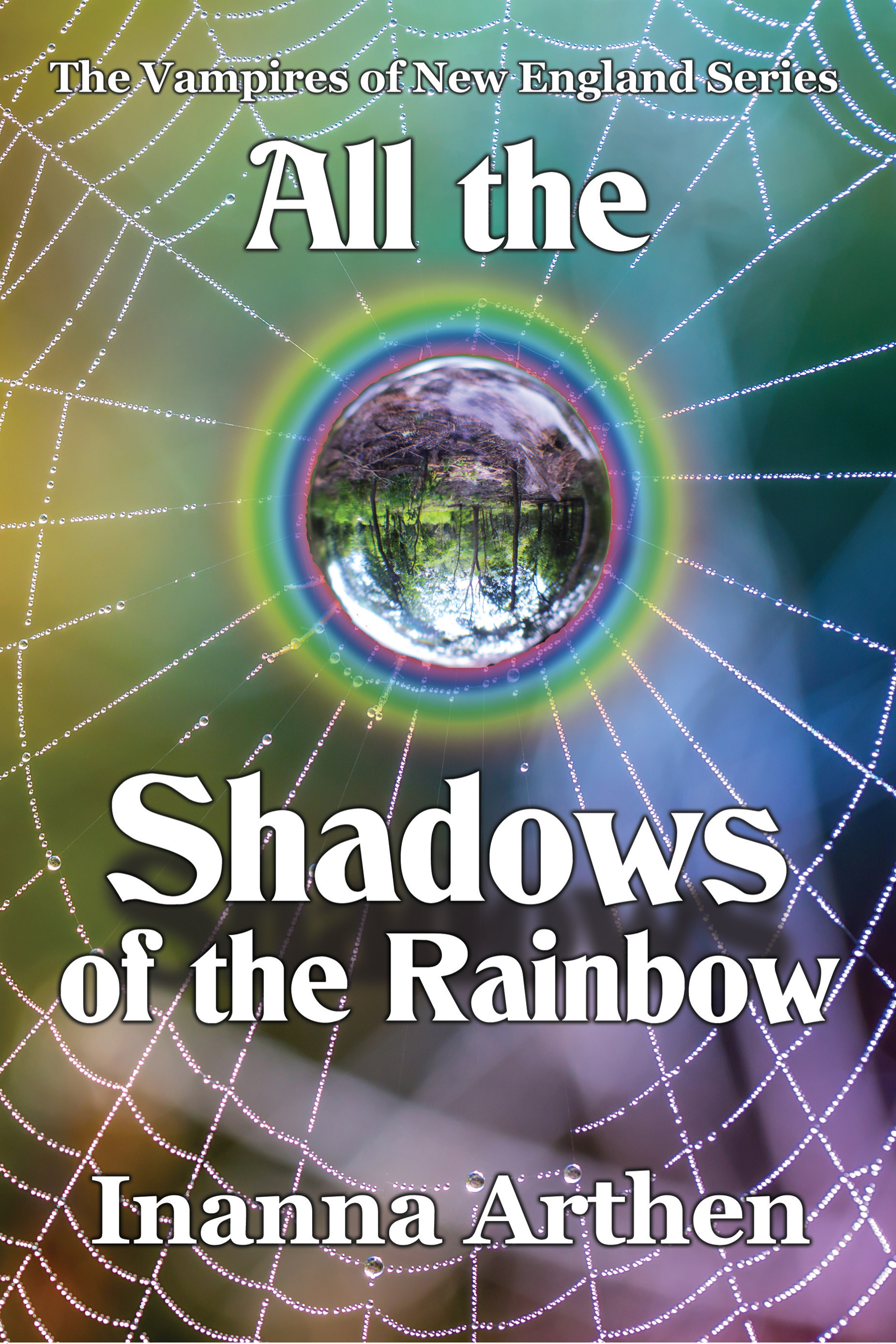 In the spring of 1955, new-minted vampire Diana Chilton (The Longer the Fall) rejoins civilization after the Fae boot her out of her self-pity, and attends a gathering in Boston with the magical Order she was raised in. She is surprised when a long-absent old friend, Jack Garrett, recognizes her as a vampire and seems intrigued. Jack proposes that he and Diana start a secret magical group and use their training and powers to manifest political and social change--exactly what Diana had wanted to do for many years.

With two other highly gifted magicians, David Hofstein and April McFarland, Jack and Diana form their coven. They devote themselves to regular magical sessions aimed at manipulating and changing other people, building a "network" in another reality which takes on a life of its own. At Jack's suggestion, they begin using powerful drugs to enhance their sessions. But after a devastating reality check in November, 1963, the coven members split up to follow their own paths.

On her own, Diana is free to follow clues she collected over the years, until she finds another vampire. Born Edward Tillinger and now using the name Troy Stevenson (Jonathan Vaughn in Mortal Touch), he has joined a group of friends who have founded a commune in the small town of Sheridan, Massachusetts. As Diana settles into the commune later named Rainbow Stone Junction, morphing into what the townies call a hippie, she feels that she's truly come home. But she can't escape or hide from the ultimate consequences of her work with Jack and the coven.



Read the first 52 pages
(Requires Adobe Reader)
Paperback, 299 pages. $15.00
Hardcover, 299 pages. $31.00
All ebook editions, $4.99
ORDER PRINT BOOKS DIRECTLY FROM BY LIGHT UNSEEN MEDIA
Pay via PayPal or use a credit card
(PayPal account not required)
---
No credit card? No broadband? No problem!
Print or download a mail-in order form to buy print books or ebooks on CD with a check or money order.

Mail Order Form
Right-click link to download (PDF)
---
SUPPORT YOUR LOCAL INDIE BOOKSTORE
By Light Unseen Media's books are available to retailers from Ingram with standard discounts and return policies. Ask your bookstore to order your copies!
---
ORDER A BOOK FROM THESE ONLINE RETAILERS
Barnes & Noble.com (hardcover, paperback, ebook)
Kobobooks.com ebook store
Smashwords (ebook)
Google Play Store (ebook)
Apple iTunes Store (ebook)
Amazon.com (hardcover, paperback, Kindle)
---