---
Mortal Touch
All I need to do is touch you...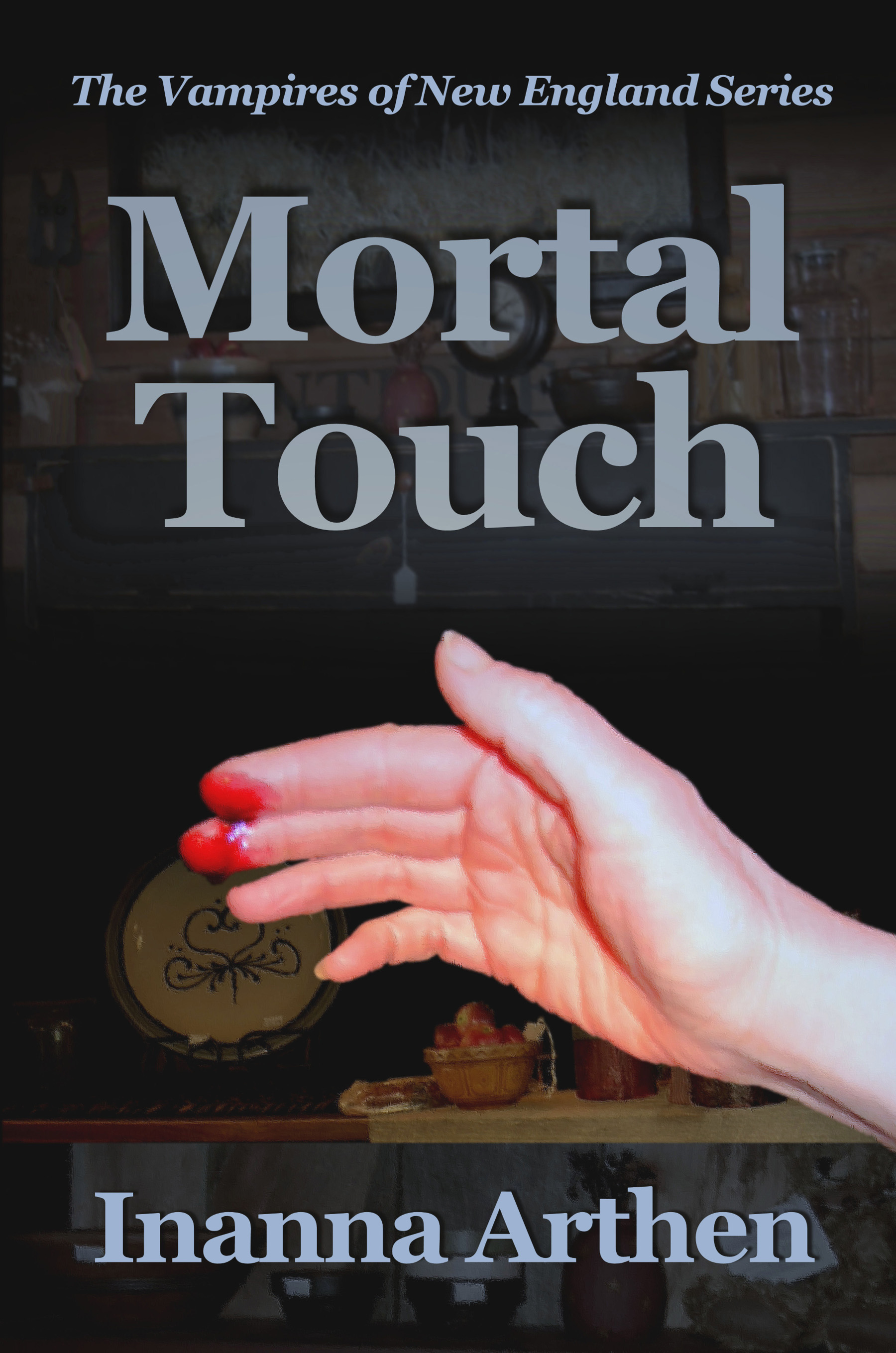 Seven years ago, Regan Calloway learned a bitter lesson about the pitfalls of using psychic ability to help catch a vicious criminal. Since retreating to the small mill town of Sheridan, Massachusetts, she has focused her life on the second-hand store that she manages there. But she can't completely escape her reputation, her past, or her powers of perception. When a psychologist, Dr. Hiram Clauson, recruits Regan to help him interview victims in a series of bizarre assaults around Sheridan, Regan gains more knowledge than she counted on.

Her investigation attracts the attention of Jonathan Vaughn, a writer who has recently moved to Sheridan. Many locals are curious about Jonathan's mysterious book project and his interest in a crumbling old former commune outside of town, but no one is more intrigued than Regan's best friend and confidante, Veronica Standish. When Veronica begs Regan to help her find out more about Jonathan's past, she unwittingly sets up a collision that has a shattering effect on all of their lives. Jonathan Vaughn is older and more unusual than anyone realizes: one of the tiny and scattered network of men and women known as vampires only to the very few whom they trust.

Jonathan never anticipates the cascading series of disasters that will ensue when he decides to trust Regan with his secret. Along with Veronica, and a curious young friend, Sean, Regan plunges headlong into a new reality, one in which death is temporary, love is everlasting and blood is an elixir. As her friendships and loyalties are torn apart, and former associates turn into ruthless enemies, Regan must learn what can be relinquished, and what is worth protecting at any cost. Ultimately, she confronts choices that she never dreamed she would have to make.
"With a sympathetic heroine, an innovative approach to traditional vampire lore, and plot twists you won't see coming, Mortal Touch deserves a place on any vampire fan's bookshelf."
Margaret L. Carter
, author of
Dark Changeling,
Child of Twilight, Sealed in Blood,
and
Different Blood: The Vampire as Alien
"...a wonderful fictional treatment of the authentic vampire tradition in this region...has the honesty and local color that brings the characters and their towns to life and makes the plot palpably real."
Michael Bell
, author of
Food for the Dead: On the Trail of New England's Vampires

Read the first chapter
(Requires Adobe Reader)
Paperback, 368 pages, $16.95
Hardcover, 368 pages, $34.00
All ebook editions, $4.99
ORDER PRINT BOOKS DIRECTLY FROM BY LIGHT UNSEEN MEDIA
Pay via PayPal or use a credit card
(PayPal account not required)