---
If you hunt for something long enough, it finds you...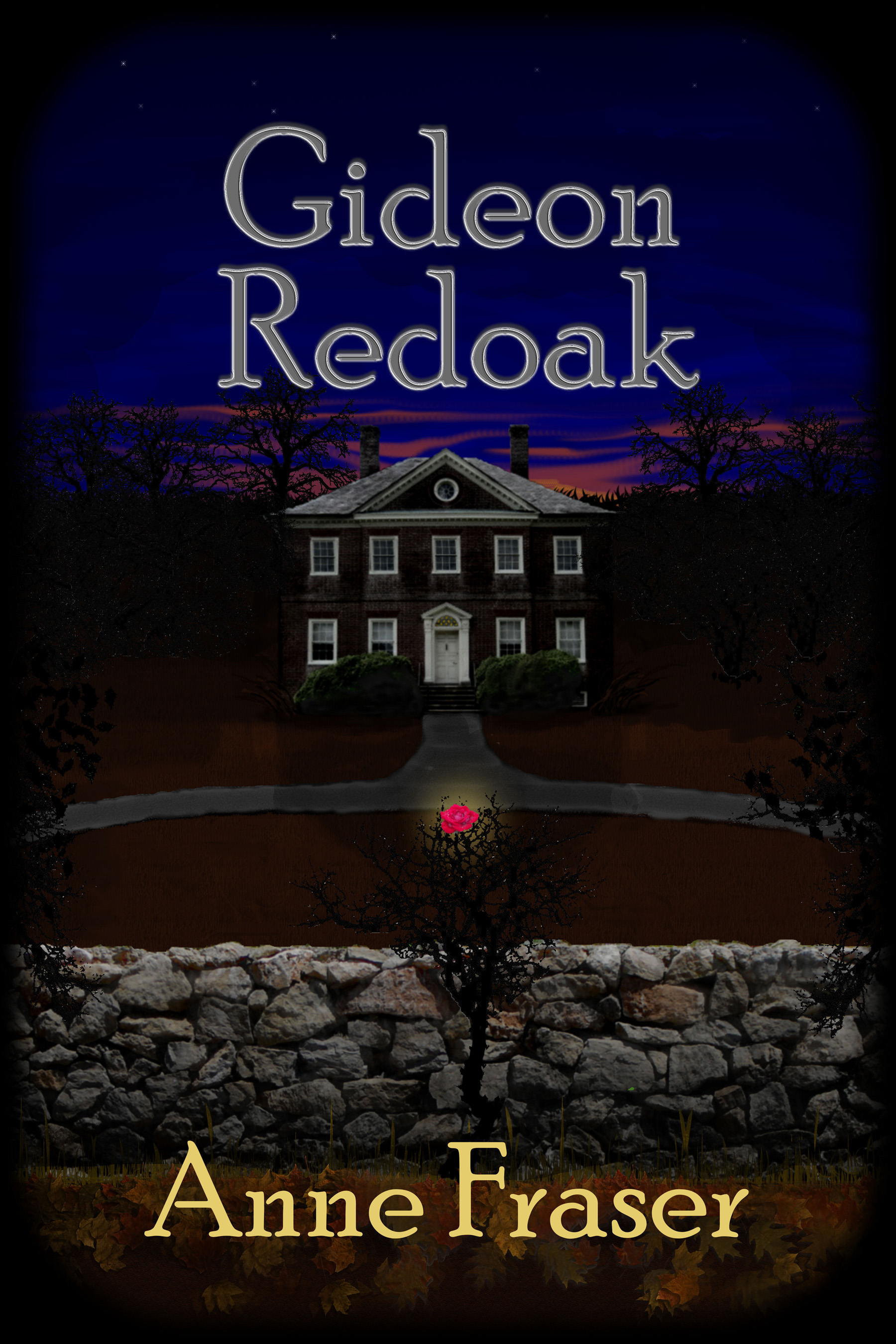 England during the reign of Charles I was an unfortunate time to be different.

In 1641, Baron Gideon Redoak takes on adult responsibilities at the age of nineteen, following his father's murder. As he struggles with his duties as a peer and the new head of his family, the countryside around his estate is terrorized by mysterious deaths. Gideon welcomes an offer of assistance from a charismatic stranger, Etienne Corbeau. Corbeau has more than one hidden agenda. He recognizes Gideon's confused feelings toward other young men for what they are. But Corbeau also has far more sinister objectives when he seduces young Gideon and then kills him. Gideon is not destined to rest in peace. He awakens as a vampire, and the agony of his death is merely the beginning of the hell on earth that Corbeau plans for him.

Gideon eventually escapes Corbeau, and only then does he learn the breadth and variety of the shadowy supernatural underworld to which he now belongs. Independent at last, he attempts to build an existence for himself with new friends and a new lover. As the decades pass, Gideon and those he loves face hard choices and shattering changes. But despite the loyalty and support of his friends, Gideon knows that his final confrontation with Corbeau is inevitable. Even with magic's aid, Gideon has no idea whether he can survive that confrontation--and what it will cost him.

Taking the reader from Puritan England to twentieth century America, Gideon Redoak is a deeply human story of hope lost and found against daunting odds.
"Gideon Redoak's story of a vampire's perilous existence is a gripping tale told through the poetic writing of Ann Fraser."


Read the first chapter
(Requires Adobe Reader)
Paperback, 220 pages, $12.00
Hardcover, 220 pages, $28.00
All ebook editions, $4.99
ORDER PRINT BOOKS DIRECT FROM BY LIGHT UNSEEN MEDIA

Pay via PayPal or use a credit card
(PayPal account not required)




---
No credit card? No broadband? No problem!
Print or download a mail-in order form to buy print books or ebooks on CD with a check or money order.

Mail Order Form
Right-click link to download (PDF)
---
SUPPORT YOUR LOCAL INDIE BOOKSTORE
By Light Unseen Media's books are available to retailers from Ingram with standard discounts and return policies. Ask your bookstore to order your copies!
---
ORDER A BOOK FROM THESE ONLINE RETAILERS
Barnes & Noble.com (hardcover, paperback, Nook)
Kobobooks.com ebook store
Smashwords (ebook)
Google Play Store (ebook)
Apple iTunes Store (ebook)
Amazon.com (hardcover, paperback, Kindle)
---
Read what reviewers are saying about Gideon Redoak...
"Itís a great shame that Fraser (1957Ė2008) didnít live to see the publication of this impressive dark fantasy debut, which introduces a stirring classic vampire. Baron Gideon Redoak is the gay son of a Puritan living in 1641 Shrewsbury, England. At age 19, heís seduced, ďturnedĒ and abused by Etienne Corbeau, a sadistic vampire who eventually buries him alive (or undead). Evan Jones, a Welshman with superhuman abilities, digs Gideon up at the behest of Le Societť des Gardiens, vampires who donít believe in killing. Over the next several centuries, Gideon learns much of love and grief as he and Evan join a group of druids in battling the evil vampires. Fraser keeps the pages turning with brisk pacing and a thoughtful, sensitive portrayal of Gideonís struggles with Corbeau and his inner puritanical demons." Starred Review
Publishers Weekly


"Written in a direct and uncluttered style, Gideon Redoak offers a plot developed with craftsmanship and a protagonist drawn with sensitivity. We journey with the Baron through time and place, from 17th-century Puritan England to New England of the late 1900s. We share his pain and pleasure, disappointment and hope, tragedy and triumph. Gideon Redoak may be the story of a vampire, but at its deepest level it is a story about the very human search for meaning and independence. Baron Gideon Redoak is a significant addition to the pantheon of literary vampires."
Elizabeth Miller, author of Dracula: Sense and Nonsense


"Gideon Redoak follows a path through three hundred and sixty-nine years of guilt, torture and triumph and the turning at nineteen by the cruelest of masters. Raised with a stern Puritan background and taught to despise and hide what he felt and who to love, Anne Fraserís novel shows us not to condemn those we do not understand or for loving. It encompasses both the magical and mythical with something for every reader who enjoys losing themselves in the rich and full lives of its characters."
Robyn Swaim, author of Dhampir


"Gideon Redoak is an epic tale that few books accomplish. I find it very interesting to have a vampire story where we learn of the vampire before his turning, and then a detailed description of his life thereafter. I felt it very reminiscent of Anne Rice's vampire novels in that the story is gothic in nature and the timeline is vast. The romance in this book is very sweet and the sexual encounter described lovingly without explicit detail, which may appeal to a wide variety of readers...I recommend this book, especially for lovers of "old school" vampire novels."
Katie Seely, ParaNormalRomance.org