---
Jealousy. Secrets. Betrayal. Insanity. Slaughter. Immortality.
It was hard and murderous work becoming a god...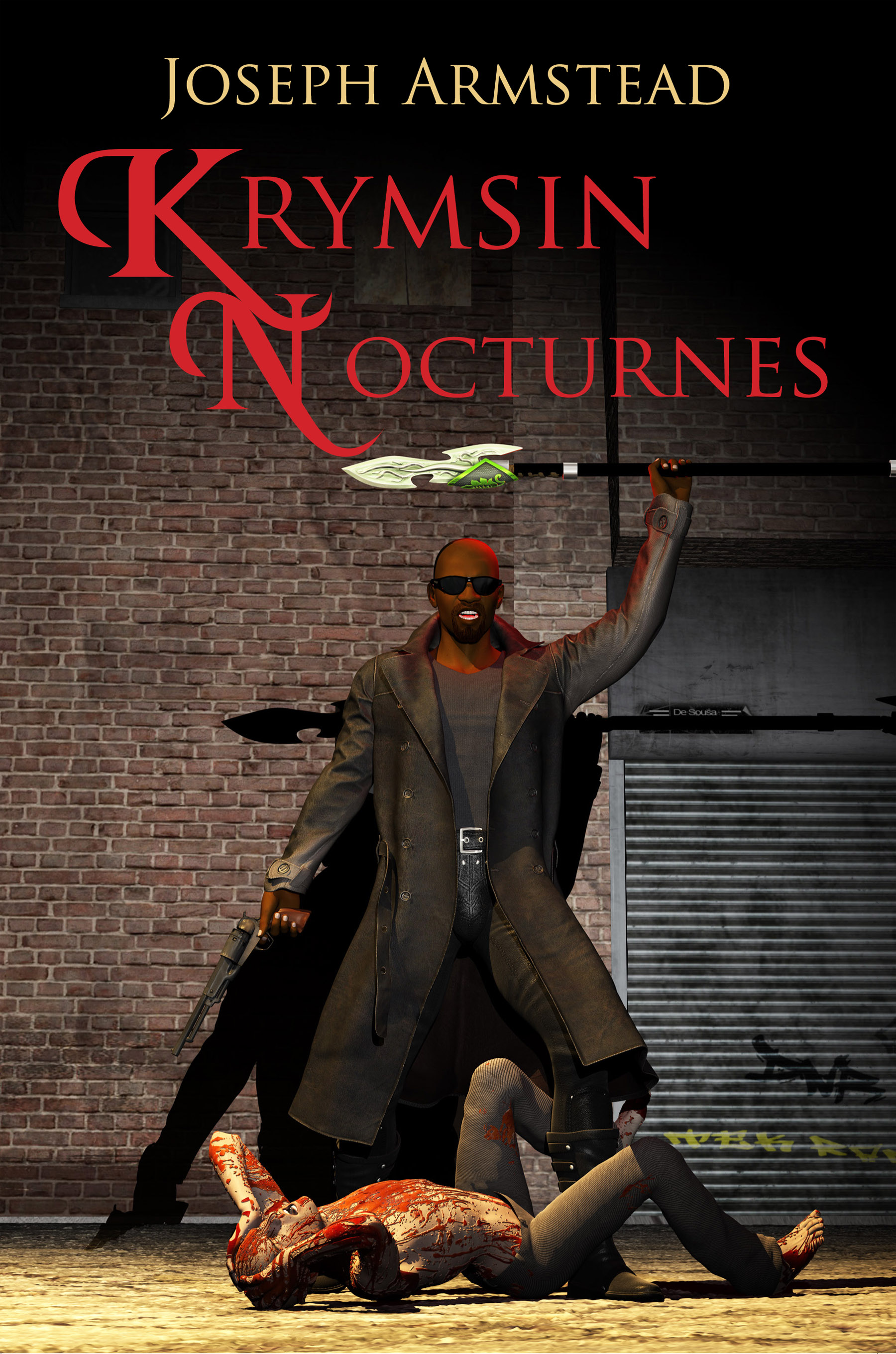 Montgomery Quinn is a millennia-old member of a race of metahumans called Olympians, dedicated to unending war against a power-mad cabal of vampires and rogue government mercenaries. In the modern-day twin cities of New Barrington and West Sussex on Borrego Bay, California, two newcomers are disrupting the balance of power. A mysterious woman known as Calianne is working to prevent her ex-lover Rajan Seddig Al'Meffistah from acquiring a talisman that will essentially make him a god, as Quinn is pulled into their centuries-long conflict.

A renegade and outcast himself, Quinn maneuvers skillfully in a hidden underworld in which vampires are called Homo Draeconis or Moon-Chosen, non-supernatural products of parallel evolution with humans. World governments have entered into covert treaties with the Moon-Chosen to conceal their existence from the human population and prevent open warfare with these mutant nocturnal predators. But vampires and Olympians, sworn enemies, are not the only antagonists in an unending struggle for dominance. As Calianne and Rajan make their moves, other players take action from motives both selfish and noble, and few of them are what they appear to be on the surface.

A blend of occult mystery and high-tech action-adventure set in an amoral, noirish world of mobsters, intelligence agents and vampires, Krymsin Nocturnes spins a tale that spans centuries, set in a richly drawn universe all too much like our own.
"Armstead (Darkness Fears) combines elements from Vampire: The Masquerade, hard-boiled detective novels, and techno-thrillers to create a fast-paced, entertaining tale... the magic and mayhem will satisfy even the most jaded fan of vampire fiction."
Publishers Weekly
"...introduces yet another permutation on the portrayal of modern vampires, focusing on political intrigue and personal vendettas...The evocative prose and mythic underpinnings are likely to appeal to fans of vampire fiction."
Library Journal

Read the first chapter
(Requires Adobe Reader)
Paperback, 268 pages, $14.00
Hardcover, 268 pages, $30.00
All ebook editions, $4.99
ORDER PRINT BOOKS DIRECT FROM
BY LIGHT UNSEEN MEDIA
Pay via PayPal or use a credit card
(PayPal account not required)
---
No credit card? No broadband? No problem!
Print or download a mail-in order form to buy print books or ebooks on CD with a check or money order.

Mail Order Form
Right-click link to download (PDF)
---
SUPPORT YOUR LOCAL INDIE BOOKSTORE
By Light Unseen Media's books are available to retailers from Ingram with standard discounts and return policies. Ask your bookstore to order your copies!
---
ORDER A BOOK FROM THESE ONLINE RETAILERS
Barnes & Noble.com (hardcover, paperback, Nook)
Kobobooks.com ebook store
Smashwords (ebook)
Google Play Store (ebook)
Apple iTunes Store (ebook)
Amazon.com (hardcover, paperback, Kindle)
---
Read what reviewers are saying about Krymsin Nocturnes...
Armstead (Darkness Fears) combines elements from Vampire: The Masquerade, hard-boiled detective novels, and techno-thrillers to create a fast-paced, entertaining tale. The Moon-Chosen are vampires, products of parallel evolution that have contested dominion of this world for thousands of years. Government agencies monitor and enforce secret treaties guaranteeing a fragile peace while protecting human civilians from knowledge of the horrors around them. When a powerful Blood Mage learns of a powerful relic hidden somewhere along California's Borrego Bay, human mobsters, vengeful spirits, government spooks (in every sense of the word), and immortal mercenaries battle to keep the sorcerer from achieving godhood. A fascination with the (often incorrect) details of high-tech firearms may turn off knowledgeable readers, but the magic and mayhem will satisfy even the most jaded fan of vampire fiction.
Publishers Weekly


In a noir version of the present, a group of immortals known as Olympians engage in an ongoing struggle against a secret cabal of vampires, quasihumans whose evolution paralleled that of Homo sapiens. Olympian Montgomery Quinn finds himself drawn into an ancient feud between the vampire Callianne and her former lover—a conflict that draws many occult powers to its battle lines. Armstead introduces yet another permutation on the portrayal of modern vampires, focusing on political intrigue and personal vendettas. VERDICT The evocative prose and mythic underpinnings are likely to appeal to fans of vampire fiction.
Library Journal


For millenniums, the Moon-Chosen vampires and the humans compete for domination of the world. The human governments have cut secret agreements with the vampires while concealing from the general populace that the undead Homo Draeconis live amongst them. Only the metahumans Olympians battle the vamps and their avaricious mercenary mortal quislings.
Blood Mage sorcerer Rajan Seddig Al'Meffistah discovers that a powerful relic has been hidden in California's Borrego Bay. He wants it as he knows that the talisman will make him an unmatched deity ruling the world. His former lover Calianne has followed him to California to prevent him from succeeding. An alliance of strange bedfellows consisting of Quinn of the moon-chosen, spiteful spirits, gangsters, government "spooks" and immortal and mortal mercenaries are also deployed to prevent the calamity from happening.
Krymsin Nocturnes is an action-packed vampiric techno-thriller that genre fans will fully enjoy. The key to Joseph Armstead's strong tale is that the author makes his premise of vampires living secretly amidst mortals due in part to human government cooperation seem real without slowing or dumbing down the plot. Readers will want to join (from their armchairs) the confrontation in New Barrington and West Sussex on Borrego Bay as the world order is at stake.
Harriet Klausner